next
prev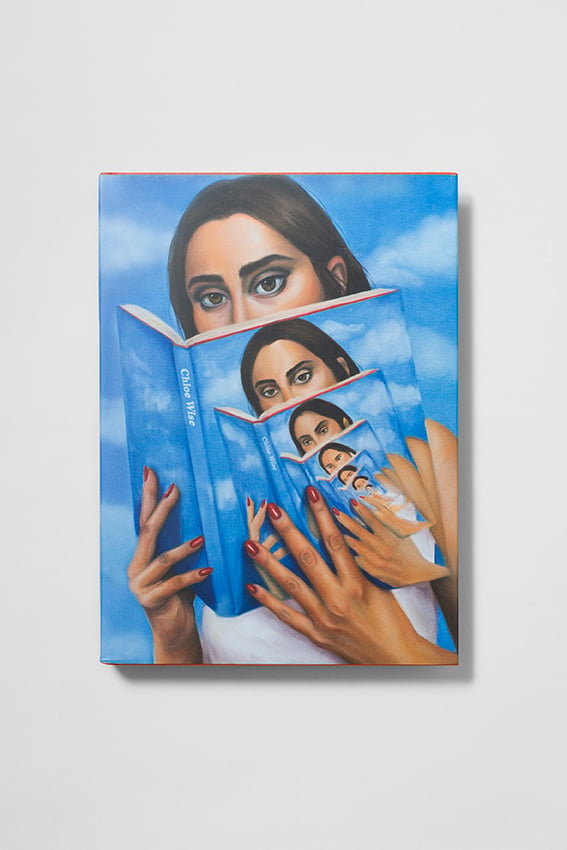 Chloe Wise
€

60.00


Sold Out

Chloe Wise
2016

Texts by Jeffrey Deitch, Loreta Lamargese, Eric Wareheim

29 x 21 cm - 11 3/8 x 8 1/4 inches
168 pages
Hardcover
Published by Division Gallery (Canada) and Galerie Sebastien Bertrand (Switzerland)

ISBN-10: 0692766162
ISBN-13: 978-0692766163

Canadian artist Chloe Wise's practice spans diverse media, including painting, sculpture, video and installation. Foregrounding an interest in the history of portraiture, Wise examines the multiple channels that lead to the construction of a Self, paying particular attention to the interweaving of consumption and image making. With a wry sense of humour, she nods to canonical tableaux, like Manet's Déjeuner Sur L'Herbe, exploring the shared projected desires built around food and the female body. Meticulously hand painted casts of food serve as the base for the artist's sculptural practice where strange assemblies, now frozen in sculpted plastic, toy with the presence and absence of unchangeability and perishability, fiction and reality. Advertising, fashion, taboo, multi-national brands—Wise looks to the consumptive habits built around these structures with parody and derision, underlying how the body is framed and becomes excessive in its manipulation of these sites.